Do I Need to Quit My Job to Qualify for

Social Security Disability Benefits?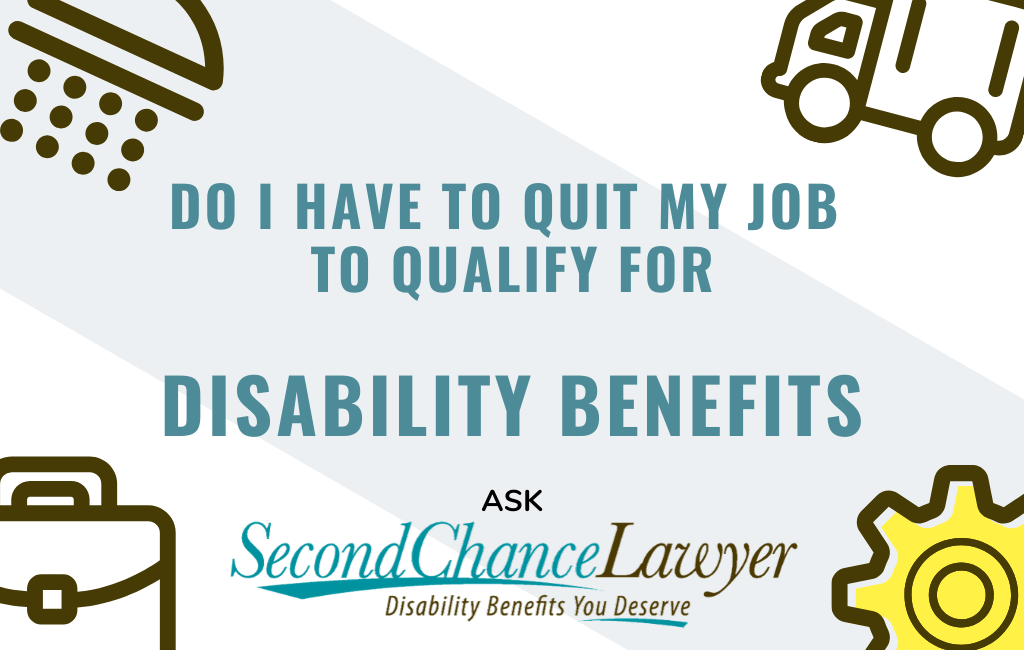 Dealing with a disability or life-threatening illness can be hard enough without having to worry about your financial stability. Thankfully, there are some support systems in place such as Social Security disability benefits to help you deal with such a scenario. However, obtaining disability benefits can be a complicated and confusing process with a lot of misinformation, which is why Second Chance Lawyer Merryl Jones is here to help.
There are a few things you need to know if you're considering filing a claim for Social Security disability benefits.
Work & Disability Benefits
When many people begin researching whether they qualify for Social Security disability benefits, one of the first questions that will arise is: do I need to quit my current job in order to obtain benefits? The short answer is no! This is a common misconception that simply isn't true.
However, there are limits put in place by the Social Security Administration as to how much you can gross per month and still apply. These limits are known as Substantial Gainful Activity and  increase annually typically keeping up with the cost of inflation.  Further, if you are still working full time with no special accommodations, then this is likely to harm your chances of getting approved.
Exceptions to the Substantial Gainful Activity Income limit rule
There are always exceptions to every rule and the Social Security Administration is no different. If you can prove you are being paid more than the value of your work under certain special circumstances or you can prove a portion of your income is being spent on medical expenses incurred for you to be able to work, then you could possibly gross more than Substantial Gainful Activity Income limits and still file for Social Security disability benefits. Therefore, it is best to have an attorney who understands these exceptions to the rule and can ensure the facts of each case are presented with the best chance of receiving eligible benefits rather than being arbitrarily denied based on standard limits.
Let us help you get the disability benefits you deserve in Waco/Temple!
If you need to file a claim or an appeal, Second Chance Lawyer can help you get the financial benefits you deserve. To learn more, contact us online today or call (254) 776-3611 (Waco) or (254) 493-0345 (Temple).