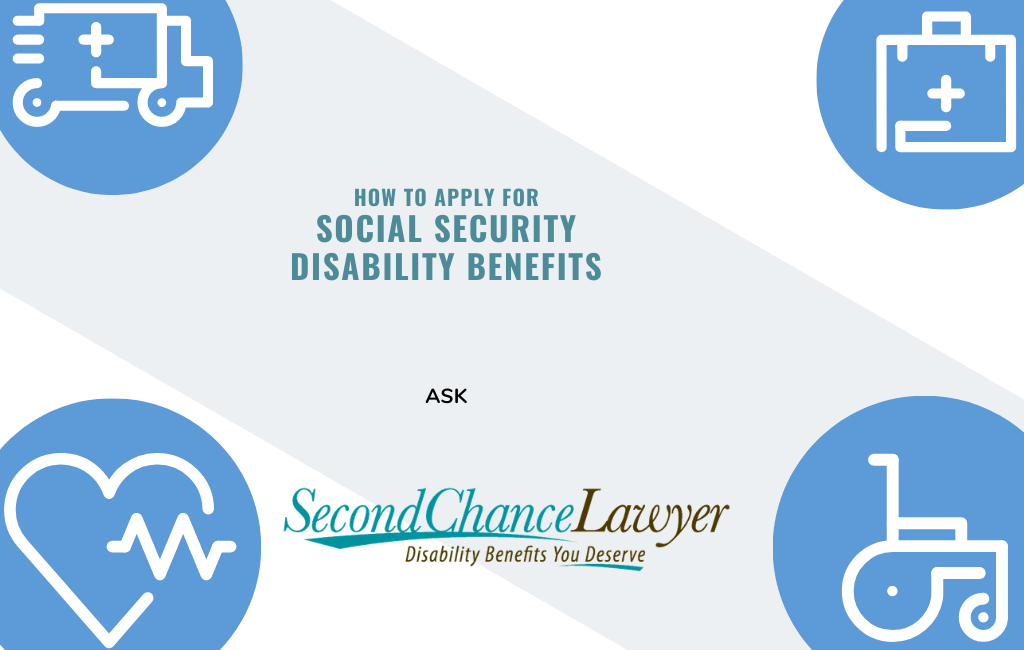 If you have been injured or suffered a catastrophic medical condition which left you unable to work, you might be eligible to receive Social Security disability insurance (SSDI).  This would provide replacement income, and help you maintain your financial footing. Social Security disability benefits are not age-restricted, like normal Social Security.
However, the process of how to apply for disability can be confusing and the restrictions outlining who can receive benefits is not exactly black and white.  In this article we answer some common questions about how to apply for disability payments from Social Security.
Social Security Disability Insurance: How to Apply for Disability Benefits
Have an established work history
Supplemental Security Income (SSI) does not require a work history, but to qualify for Social Security Disability (SSDI), you must have a history of working within the United States or its territories.  Specifically, the Social Security Administration (SSA) has a formula that is used for calculating eligibility.  The formula uses a "credits" system based upon the amount of earning you have accumulated in recent years.  The total time worked does not need to be continuous in order to qualify, but generally speaking you must have earned at least half of your credits within the past 10 years.  The volume of hours and earnings required to earn a credit vary from year to year.
Have plenty of documentation
When applying for SSDI you will want to have plenty of documentation.  This will include extensive paperwork from your doctors, hospitals, and other healthcare providers, attesting to the nature of your medical condition and how it prevents you from working.   These documents need to be complete and detailed.  It can also be helpful to have documents from your own life, such as a daily journal describing your day-to-day challenges.
Be precise; never exaggerate
Obviously, the government will not hand out free money to just anyone.  Your claim for SSDI must be convincing and also entirely accurate.  You want to be as precise as possible when describing your symptoms and other problems, including the effect that they are having on your day-to-day life.
However, you should never exaggerate, not even a little.  SSDI investigators will investigate your claims, and if you are found to have included even minor untrue statements in your application, you will most likely be denied.
Have a good lawyer by your side
Filing for Social Security Disability Insurance is not an easy process.  It will take time and, as mentioned above, strict attention to detail.  There are numerous minor regulations and restrictions which must be adhered to in order to avoid a situation where your claim will be denied.
Merryl Jones, the second-chance lawyer, can help you claim the SSDI benefits you deserve!  If you are disabled in Texas and seeking disability benefits, contact our offices for a consultation.